Cold air devices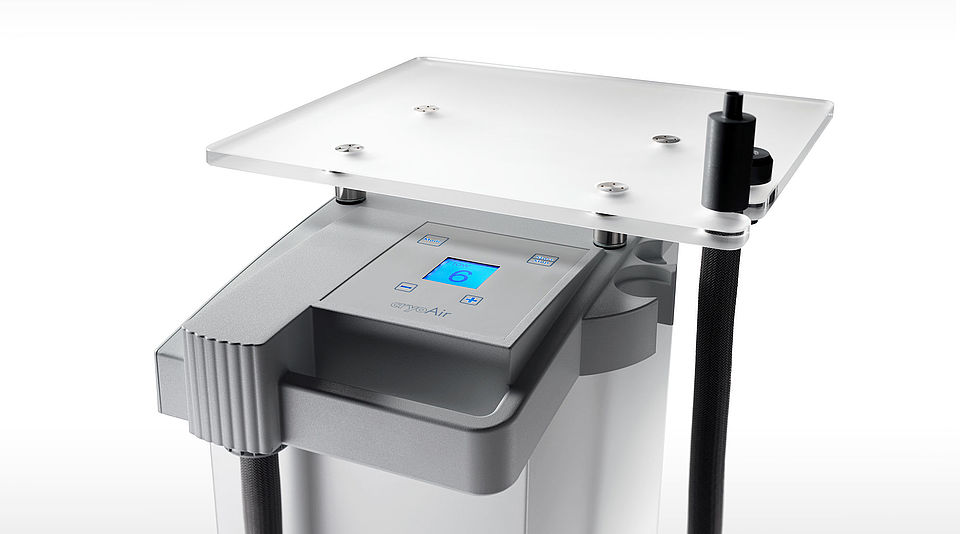 Cold air devices
Targeted cooling. Precise treatment.
Whether in sports, wellness or beauty, coldair is a modern method used in studios and in support of general wellness. It has been proven to support application in connection with cooling specific areas on the surface of the skin and contributes to muscle relaxation. Highly-efficient cold air devices from MECOTEC – for beauty, professional sports and in general wellness – are the perfect solution for local cold air.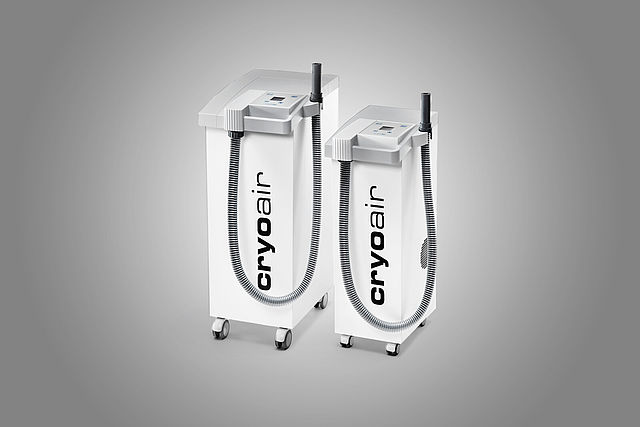 The advantages of cold air over other cooling methods
In contrast to other cooling applications, you benefit in multiple ways with the cryoair cold air devices:
Higher cooling gradient without risk of freezing
Constant cooling for a longer period of time
Airflow-adjustable
The area of the body being treated remains accessible and movable
The revolutionary process of using cold air devices from MECOTEC opens up completely new possibilities for support. The efficiency of these devices is unique. The specific part of the body is rapidly cooled down while the cooling output can be kept constant for a long period of time.
This is a General Wellness Product. This product is not intended to diagnose, treat, cure, or prevent any disease or condition. This product is not intended to affect any structure or function of the body
Cold air is often used to great success in the beauty industry. The localized use of cold air with cold air equipment can tone tissue and stimulate the production of collagen – structural proteins responsible for fresher-looking skin with reduced wrinkles.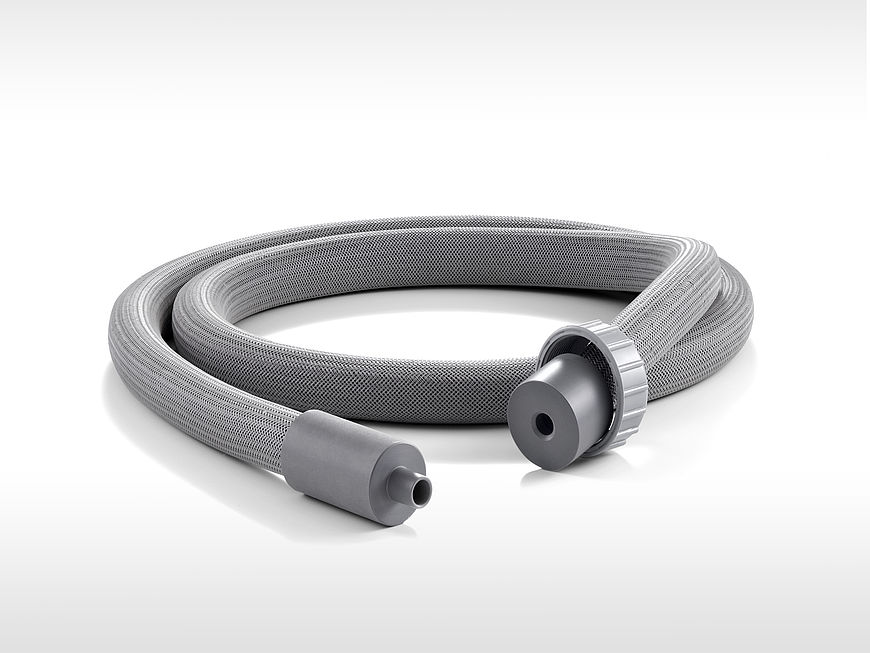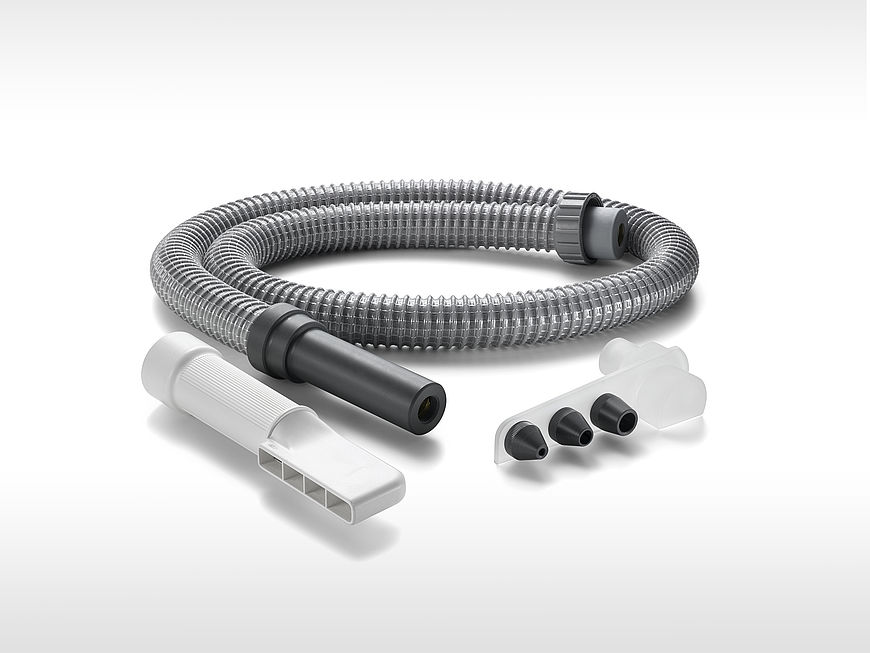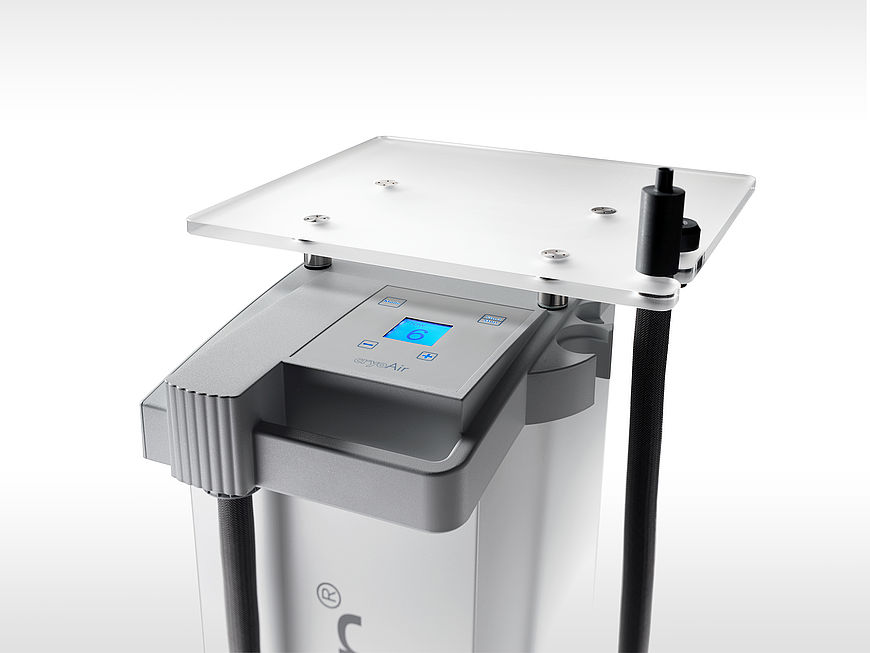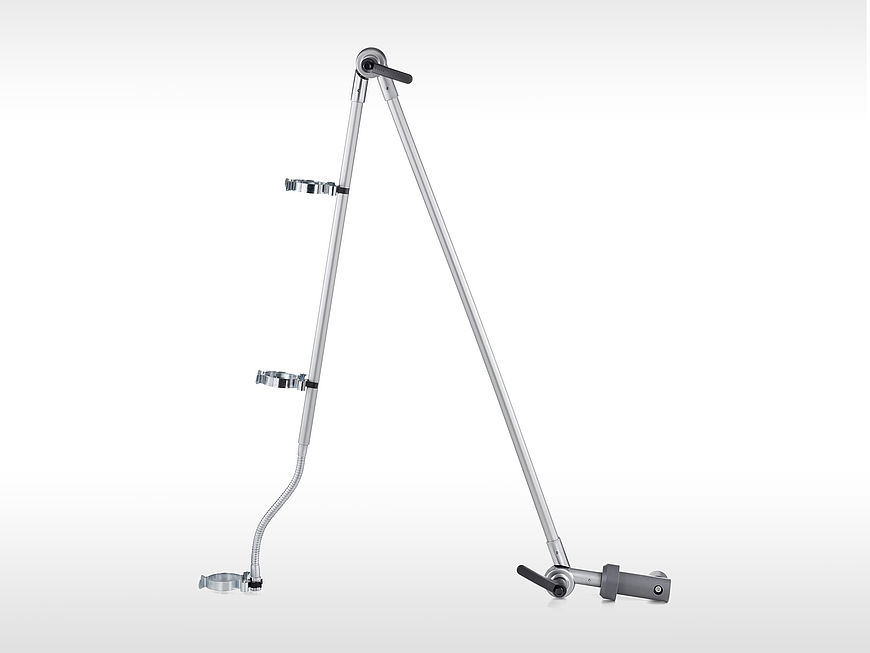 | | cryoair mini | cryoair mini premium | cryoair mini turbo | cryoair C200 | cryoair C600 |
| --- | --- | --- | --- | --- | --- |
| Airflow rate | 350-1500 l/min. | 350-1200 l/min. | 350-1500 l/min. | 350-1500 l/min | 350-1500 l/min. |
| Temperature | down to -32°C | down to -32°C | down to -40°C | down to -40°C | down to -60°C |
| Power supply | ~230V | ~230V (~115V) | ~230V | ~230V | ~230V |
| Power line frequency | 50Hz | 50Hz (60Hz) | 50Hz | 50Hz | 50Hz |
| Power consumption (∅) | 650W | 500W | 850W | 900W | 1400W |
MECOTEC: Trust in one of the leading suppliers in cryotherapy
As a pioneer in the development of electrical cryotherapy equipment, MECOTEC can look back on over 25 years of experience. Thanks to years of research, cryoair products offer the highest possible efficiency and maximum reliability with a warranty of up to five years. All products are completely nitrogen-free and are 100% made in Germany. Our worldwide network guarantees fast, expert aftersales service, regardless of where you are.
Top 5 reasons for a MECOTEC cryoair cold air device