cryoair flex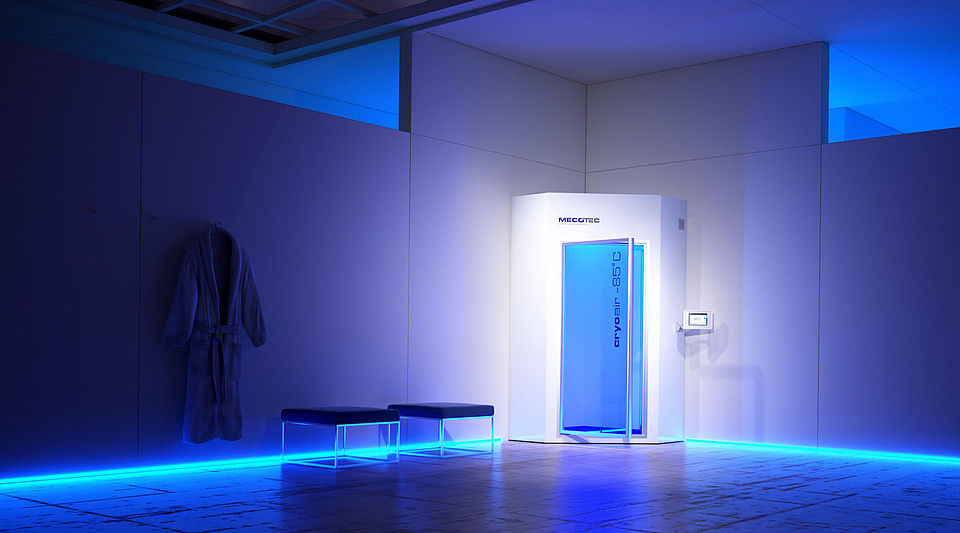 cryoair flex
The professional one-chamber system for training and treatment
This is how cold becomes your partner in training and therapy: Using a cryoair flex cold chamber from MECOTEC increases performance in elite performance and popular sports, while it is completely non-invasive, simple and safe. That's why you should invest an electric cryo chamber – and from MECOTEC, a worldwide market leader.
Sub-zero temperatures won't leave your recovery out in the cold. Cryotherapy is considered an innovative form of therapy and can be used in modern medical and physiotherapy practices. Using a cryoair single helps treat sports injuries, joint and spinal diseases, collagenosis, and possibly neurodermatitis. It can also be used to relieve chronic pain and rheumatic ailments, and even has a role to play in psychotherapy.
The cryoair flex is like a short workout for athletes. A brief session at –85°C causes the blood vessels near the skin to first constrict and then dilate. That raises oxygen absorption, increases blood flow and hormone release – and boosts physical performance.
In the cryoair flex, your body responds to a temperature of –85°C. This may prompt the release of endorphins, activate the immune system, boost blood circulation and metabolism, detoxify cells, and activate healing processes.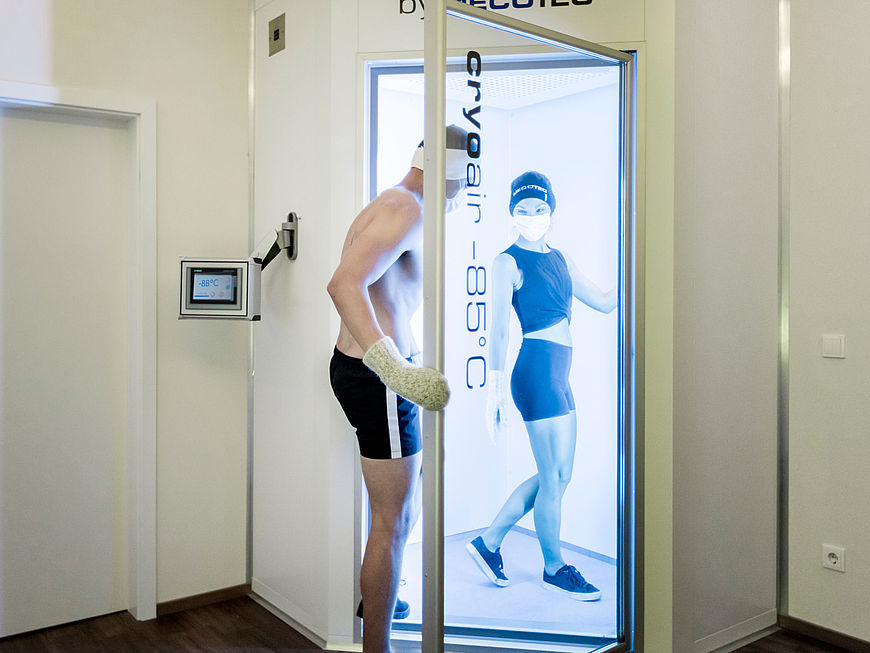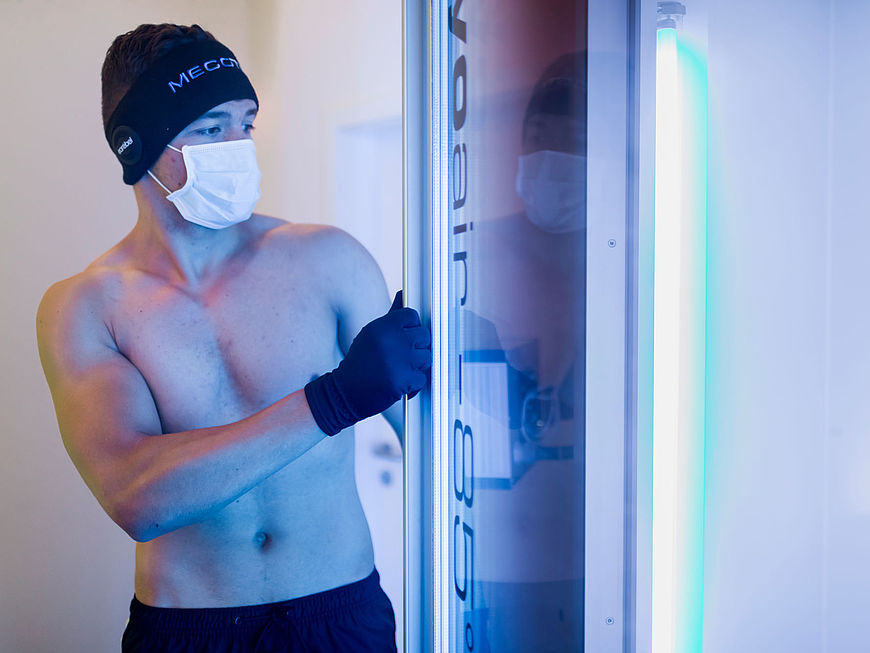 A little goes a long way
he cryoair flex one-chamber system from MECOTEC can be used for up to two patients at once. A brief session in the cryochamber at a temperature of –85 °C in light clothing is completely non-invasive, simple and safe.
Effect Meets Efficiency
Opting for a cryoair flex is a profitable decision. The cryochamber has a very small footprint and can be individually adapted by our experienced experts upon request. That makes this one-chamber solution ideal for medical practices, physiotherapy centres, spas and gyms. Its low running costs combined with its stable operating performance make it very economical. This makes the cryoair flex a best-in-class product for specific applications in therapy and training.
Trust a Market Leader
MECOTEC is a pioneer in the area of electrical whole-body cryotherapy. Over 25 years, we've built up a wealth of experience and production expertise, and also built up a worldwide network. Our state-of-the-art technology is held in high regard for its longevity and efficiency. It's made entire in Germany, is TÜV-certified, and is an extremely secure investment.
Top 5 reasons for a MECOTEC cryoair flex