Service on Site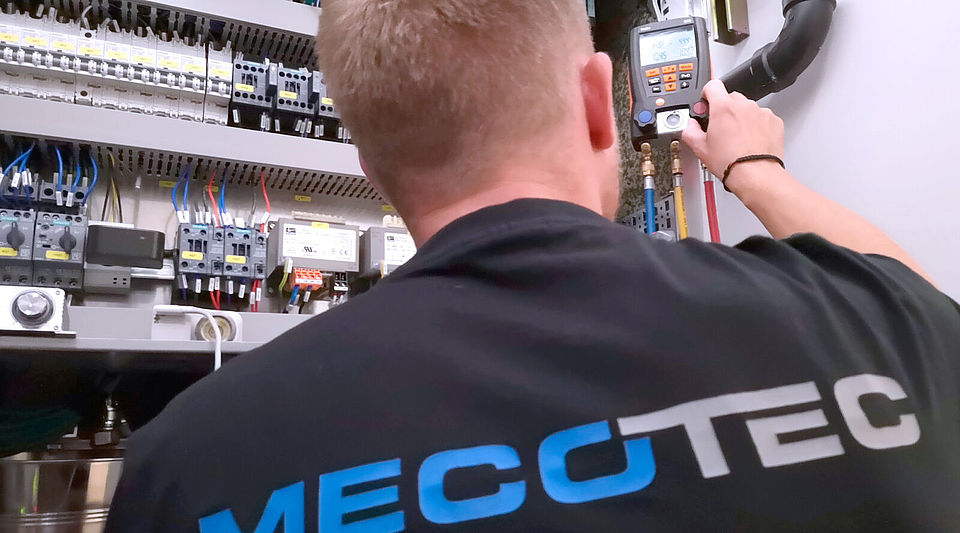 Service on Site
Our goal: To exceed your expectations
We already have the best technology. But that isn't enough for us. As a market leader with over 25 years of success, we're also determined offer the best aftersales service. After all, we're well aware that customers are only really satisfied customers if we listen to them, understand them, and help them on their premises as soon as any issues arise, regardless of when or where. We're there for our customers when it counts – without delay. And 'we' really means 'we'. If you have a problem, MECOTEC won't send you an outside contractor, but our own trained employees who know exactly what they're doing.
Great service from the get-go
Our high level of service begins the second we speak to a customer for the first time – and continues long after their MECOTEC equipment has been started up. From initial advice and custom manufacturing to the delivery and installation of a cryochamber, we are engineers, facilitators and implementers all in one. As well as ensuring the certified quality of each individual device, this also enables us to ensure what's most important: your satisfaction.
We make the world a cooler place
Our products are precious – and this calls for highly professional logistics when it comes to delivering our cryochambers to our customers. By ensuring high-quality packing and delivery by reliable shipping contractors, we guarantee that our best-in-class products arrive just as we built them – worldwide.
We naturally handle all the necessary export documentation, and when your MECOTEC cryochamber is delivered, our service engineers will arrive at the same time in order to install it and show you and your employees how to operate it.
On hand as soon as you need us
MECOTEC's cryochambers rightfully bear the unofficial seal of quality 'Made in Germany', providing you with peace of mind. But in the rare event that you require assistance, we're always there to help you – fast. You can reach MECOTEC 24/7 and can count on our competent service engineers being on your premises in next to no time. And by conducting remote maintenance, we can quickly spot any aberrations and take the necessary action. We're always on hand, including when you don't need us!
Take advantage of one of our maintenance plans. That way, any malfunctions, refrigerant loss or potential energy savings can be identified early on, protecting the value of your investment in the long run.